BioDME production

In the BioDME project a synthesis plant was designed and erected downstream
an existing pressurized black liquor gasifier
(pdf-file). The synthesis plant consists of acid gas removal units, methanol reactors and a DME synthesis unit. About 4 ton of BioDME per day can be produced in the plant. The produced BioDME is stored in a day tank in the plant and in a storage tank close to the production plant. The first BioDME was produced 2011-07-27 and biomethanol was produced 2011-07-18 in the plant. Below are  a few pictures from unloading of BioDME to trailer for distribution to the 4 filling stations.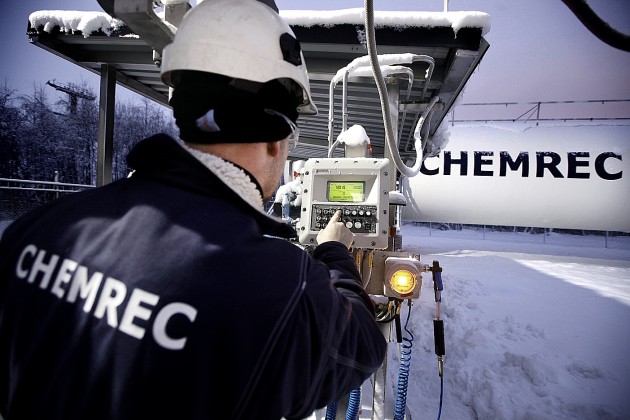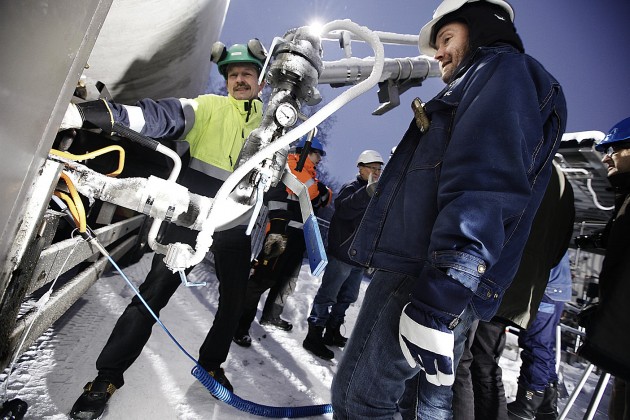 Quality control and special test experiments
During DME production special research tests are in parrallell to the production carried out in a bench scale set up. Studies of benzene removal (from the synthesis gas) with activated carbon and special sulfur clean up tests is carried out in the test rig.
Final analysis (Quality control) of the produced BioDME is carried out by several methods: Gas chromatography (FID, TCD, PFPD), Karl Fischer, Total sulfur by UV-F, residue by evaporation.